One FCS team down, two to go.  The Eagles handled the Spiders easily last week, but nobody should feel comfortable with how the game went.  The defense allowed far too many big plays and was ill-equipped for well-designed plays.  Richmond's wide receivers frequently found gaps in coverage, and I shudder to think what more athletic pass-catchers could have done with the space provided.  Additionally, after being named last weeks Baba Yaga, Anthony Brown came close to living up to those concerns.  Brown's deep ball and play-action passing is unassailable.  His accuracy on timing routes and intermediate throws, however, always leaves me wanting.  There were several throws where, again, better athletes would have made BC pay with turnovers.
All that being said, AJ looked good running and catching the ball, the number twos were in early, and no one go hurt.  This was still as unsatisfying as a 45-13 win can be.*
*This perspective has nothing to do with ForBlogston's BC -33.5 bet which lost due to the last second Richmond field goal.  Responsibility for the loss is laid at the feet of both Mrs. ForBlogston, who mushed the game with a "oh you're good" with 7 minutes remaining, and ForBlogston himself, who failed to drink a single gameday Mango White Claw, as required.  
Ruminations and Considerations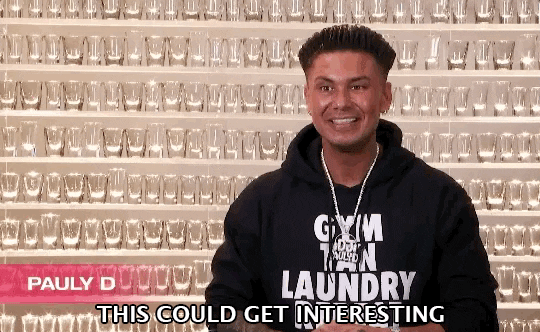 We're now into the meat of the schedule.  From here on out, its all P5 teams and every game has serious bowl and ranking implications.  Kansas STINKS but they are still a Big 12 team which will count for something.  The important thing this week and next will be to take care of business.  We are well-positioned for a 4-0 start, with 7-0 heading into Clemson a realistic possibility.  Let's not fuck this up.  I've been pounding the #RankedbyRutgers mantra, though I don't think the stars have aligned enough for that to happen.  Nonetheless, the Eagles are poised for a national profile this year, which will hopefully be rewarded during bowl season.
Game Preview
When the Eagles have the ball.
Kansas allowed Coastal Carolina's bellcow running back to rush for 148 yards and *checks notes* *furrows brow* *checks notes again* ALLOWED INDIANA STATE TO OUTGAIN THEM.  I actually hadn't realized how much of a shitshow the Indiana State game was for Kansas but my god:
GOOO!
Indiana State, mind you, is an FCS team playing out of the Missouri Valley Conference, went 7-4 last year, is named the Sycamores, and I can't tell you anything else because THEY DON'T EVEN HAVE A FOOTBALL-REFERENCE PAGE.
Run the ball with AJ Dillon.  Spell him when necessary.  I'd really like to see AJ get the ball in space on the outside.  I've been concerned lately that he hasn't had the same speed that we saw as a Freshman, and I'd like that concern assuaged.  Counters, sweeps, tosses, anything that lets me know that AJ can still turn on the jets when it matters most.  I'm not concerned about his overall skill and his ability to lay the wood, but I'd like to see him showcase the speed seen in the infamous Louisville play.
I'd also like to avoid opening up the playbook with yet another Zay Flowers Jet Sweep or WR pass.  We shouldn't need gimmicks to beat Kansas.  Let's keep the tricks up our sleeve for now.
When Kansas has the ball.
Stop Pooka.  Great matchup for the Eagles this week, as the only thing the Jayhawks do remotely well is run the ball with their stud running back Pooka Williams who is allegedly a pretty shitty person.  Karma has been a real bitch this year so far, so hopefully that continues and Pooka isn't able to do much against the Eages.  I don't envision a 99-yard performance against Coastal Carolina will translate to much against BC's defense, especially with the Eagles strength coming in run defense and an elite line-backing core who may have Isaiah McStuffie (h/t @4thandDude) back in time for the game.
The Gameplan.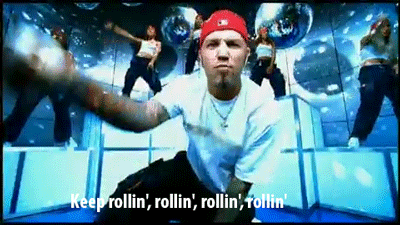 Keep it rollin' baby. 3 R's:
Run Dillon.
Stop the Run.
Onto Rutgers.
THE BABA YAGA – Les Miles
Every week I try to identify the player who will be BC's "boogeyman" for that particular game – not necessarily the other team's best player, but the player who gives BC fits and causes us to lose sleep at night for how they beat us.   2018 Baba Yagas included Tamarrion Terry (I hate that I was right, kill me now) and Eric Dungey (lol, we kept Daz after that game).
The mad hatter is the only way this game is interesting.  Les was an enigma as a coach for LSU, but he won a national title, has a 144-56 head coaching record, and I'm sure Alumni's Filed Turf will poison his brain just enough to get a little kooky.  This isn't quite a "let's be careful out there" game, but it's pretty close.  If this game is close late, Les will be our boogeyman.
Scoreboard Watching
While I was hoping for #RankedbyRutgers, I don't know if there is enough meat on the schedule (or enough respect for Kansas) for us to get the bump.  BC moved up a spot (#T-36) and picked up a vote (to get us to 2 whole votes!) last week, but there may not be enough big games on the docket for us to move up.  This is especially true without a single AP Top 25 matchup on the slate.  Lets see what to watch for:
UNC @ Wake Forest: UNC ahead of us at the moment, Wake probably moves ahead of us if they win.  
#20 Washington State @ Houston: Coug on Coog action, but Dana's Houston Squad does not inspire confidence.
#21 Maryland @ Temple: Temple usually pretty good, and Maryland may not be for real.
Stanford @ #17 UCF: Do the Cardinal have enough to take down the Golden Knights on the road?
#24 USC @ BYU: BYU always frisky (lol), might actually be the highest top 25 upset potential.
#19 Iowa @ Iowa State: One team has to lose, but unless its a blowout this could just be reshuffling deck chairs on the titanic for the rankings.  
Hawaii @ #23 Washington: Go 'Bows!
FSU @ #25 UVA: Last gasp for Willie?
Not much upset potential, and more importantly not much top 25 movement potential.  I think BC has a chance to climb into the low 30s-high 20s, but probably not into the top 25.  Maybe #RankedThankRutgers will have to be the slogan.
Final Thoughts
I've already bet BC -21.  I am a glutton for punishment.  This team not covering against an FCS team should have taught me my lesson, but here we are.  BC soars but it's probably closer than the spread indicates.
Eagles over Jayhawks, 24-7.