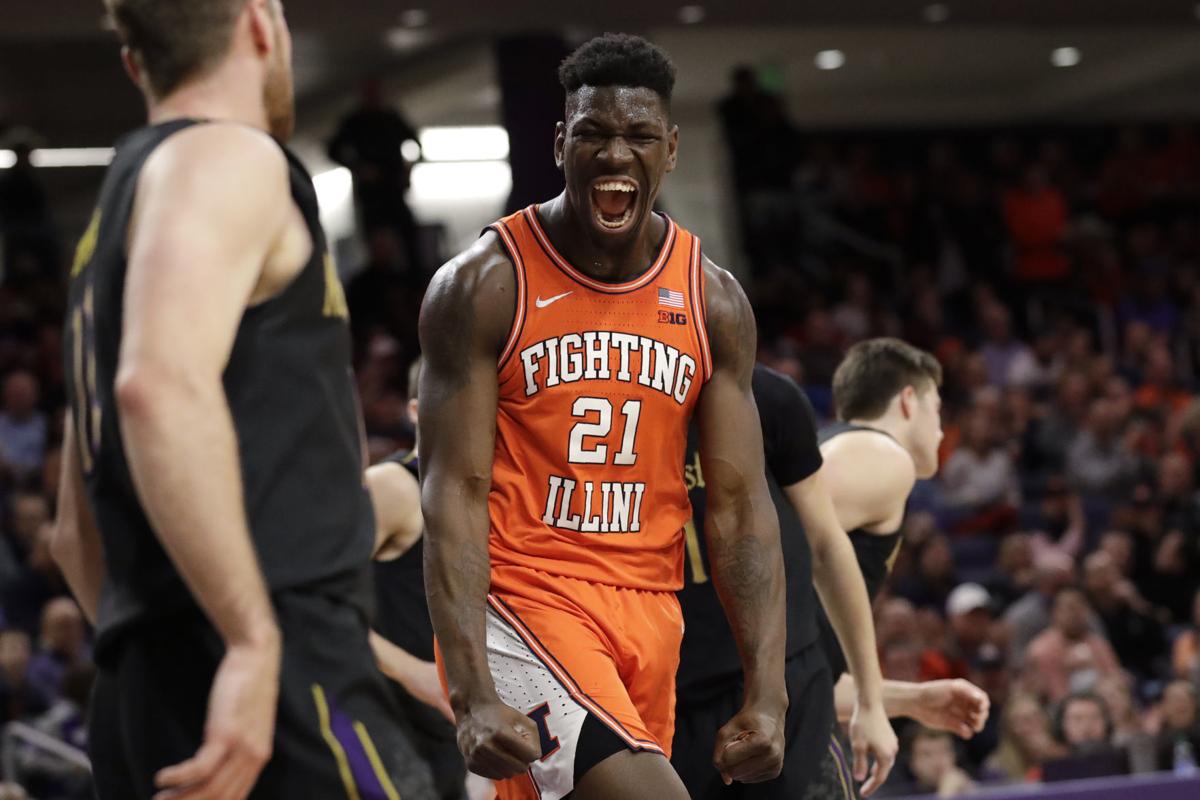 It has been a month since the world of sports shut down. In this new world, American citizens have learned to adapt to a new reality without sports. While no one expects this to last forever, there is no timeline as to when professional sports will resume. Naturally, this has led to a slow news cycle regarding the overall sporting world. However, it does not seem as though the College Basketball world has slowed down at all. In fact, it seems as though every other day there is an announcement about a student athlete entering the transfer portal or declaring for the NBA Draft. The Illinois basketball program has been no stranger to this process this year either. However, most individuals who follow the program were shocked by the news that freshman Kofi Cockburn was declaring for the NBA Draft on Wednesday April 8th, 2020.
7' Kofi Cockburn @kxng_alpha of Illinois, who won the Big Ten Freshman of the Year, is declaring for the 2020 NBA Draft. #Illini
🔶🔷 🇯🇲 🔶🔷 pic.twitter.com/f4SvXGAowH

— Andrew Slater (@Andrew__Slater) April 7, 2020
Road to the NBA Draft
Kofi Cockburn, Big Ten Freshman of the Year, had uncommonly high expectations for his first year in orange and blue. The 7-foot, 290 pound center, started his high school career at one of the premier programs in the country, Oak Hill Academy. Not only did he share time on the court with potential 2020 NBA Lottery pick, Cole Anthony, Cockburn made a name for himself in his own right. By the end of his high school career, Cockburn was a Top-50 prospect in the 2019 recruiting class. His commitment to Illinois was a game changer for a program that hadn't had a player drafted into the NBA since 2012. It is fair to say that Cockburn exceeded expectations averaging 13.3 points per game and 8.8 rebounds per game over the course of the season.
There is no denying the fact the Cockburn is a physical rarity. In fact, there really aren't that many players at the collegiate level of basketball that can impose their will just based off their size. Add a strong skill-set of post moves for a guy that has only played basketball at a competitive level for three years, and coaches will be beaming at Cockburn's potential. The main issue with Cockburn's decision to declare for the 2020 NBA Draft is the uncertainty surrounding the process leading up to the event. As addressed in Ayo Dosunmu's NBA Draft Analysis , NBA Scouts do not have the luxury of further evaluating 2020 NBA Prospects as much as they would have in previous years. Without these extra evaluation periods, it is hard for under-the-radar prospects to raise their draft stock. This leaves Cockburn's future in limbo.
🎥PROSPECT WATCH
Kofi Cockburn (@kxng_alpha)
7-0 290 C

Cockburn has declared for the 2020 NBA Draft, and may receive 2nd RD interest in June. A huge, physical presence with a powerful lower body, he commands respect around the rim on both ends.

93rd% – PnR roll man
44 blocks pic.twitter.com/ljRmD9zd3f

— Derek Murray (@dmurrayNBA) April 9, 2020
Despite the numbers and accolades, Cockburn has not been on anyone's draft boards. Few believed Cockburn would declare for the draft after his freshman season. This was due in large part to Cockburn's raw basketball talent. For each moment of brilliance Cockburn demonstrated, there were moments where he would show loose hands or commit an unnecessary foul. Naturally I reached out to my friends at BabcockHoops.com to discuss what the future may hold for Cockburn.
NBA Scout talks Cockburn Outlook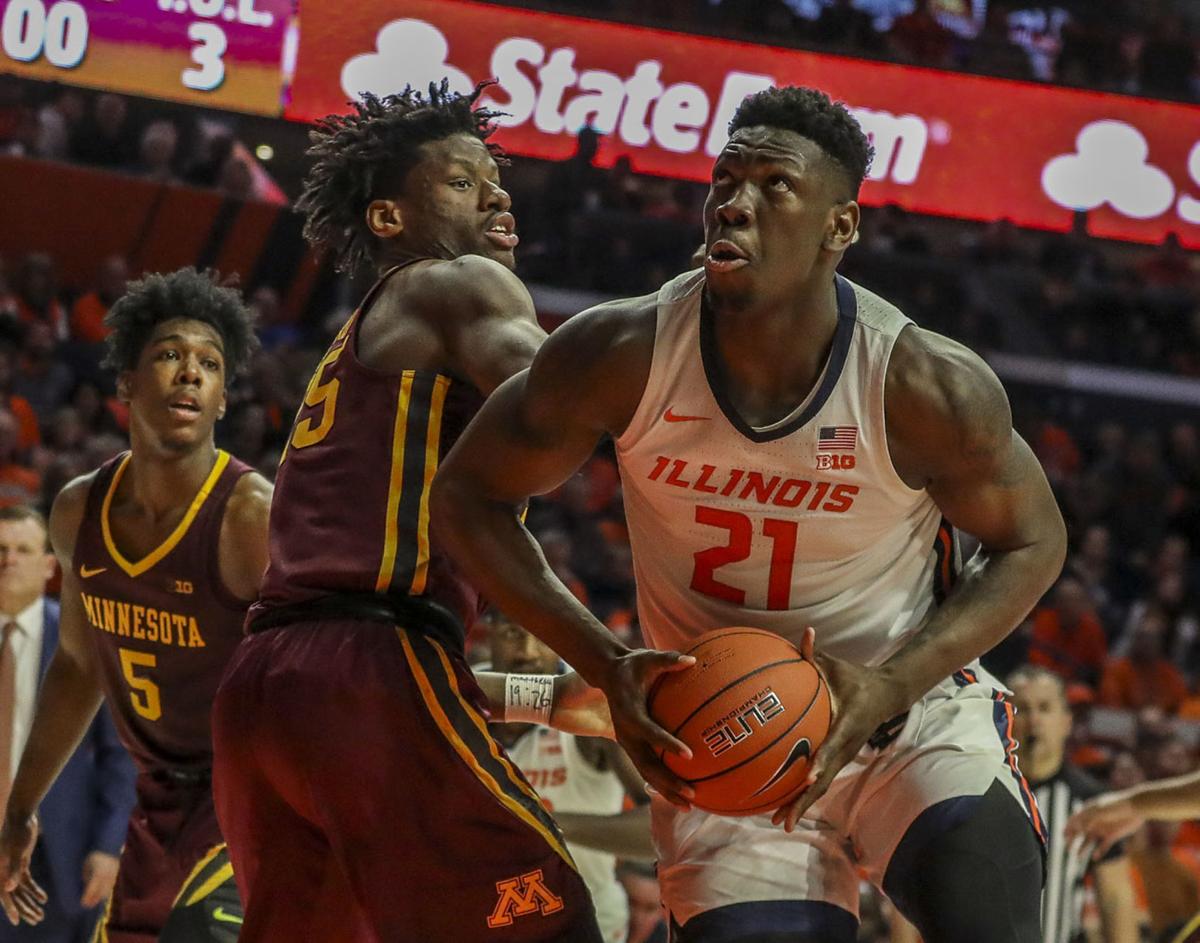 It is becoming very difficult to keep track of each NBA prospects' draft stock as it is seemingly changing daily. With that said, BabcockHoops.com is one of the sites that does a great job of updating draft projections. Derek Murray, Video Scout at BabcockHoops.com, was also surprised at Cockburn's decision. However, Murray could not help but marvel at his potential career in the NBA. In addition to Cockburn's size, Murray believes his strengths could lead him to be a strong two-way player in the NBA.
"Kofi is a huge, powerful kid who excels at the rim at both ends of the floor. On offense, he ranks in the 93rd percentile as a pick and roll-roll man, scoring 1.392 points per possession. He also has good hand/eye coordination and has established himself as a strong lob target. In the post, he uses his wide base and strong lower body to hold his ground on the block, as well as box out and secure rebounds. Scoring on the move is clearly a strength for him, which is a valuable trait in NBA big men today. Defensively, he has shown decent shot blocking instincts and has the potential to be a paint-owning center at the next level. Finally, he should also be able to be able to control the defensive glass with his size and strength."
The issue with Cockburn stems from a small sample size of film regarding his basketball talent. While, it is hard to believe the idea that he is a one season wonder, there are many aspects of his game that need to be polished if he decides to enter the 2020 NBA Draft. These weaknesses include needing to develop a solid jump shot to have success in today's NBA game.
"Kofi's lack of a jump shot hurts his versatility on the offensive end. Even as a 7-footer, I do believe it is important for a big man to be able to shoot the ball. At least well enough to draw out the defender. Whether he's in the G-League or back in school next season, this is what I hope to see improvement in. While he is on the block, he could also improve on his footwork. I'm highly encouraged by what I saw this year, and I think he will be able to this. Defensively, his perimeter defense is a bit of a liability. When watching his film, I noticed that he has a difficult time hedging due to a lack of lateral quickness. Finally, footwork and quick twitch speed are the two that I hope to see improve before he gets to the next level."
NBA Draft Projection
Just a couple months ago, Illinois fans were confident that the program was back to national relevancy. Now, sustaining the success from this past season seems to be in jeopardy. Selfishly, every Illinois fan wants both Dosunmu and Cockburn to return for the 2020-2021 season but that might not be a reasonable expectation. While it won't be hard to find Dosunmu's name on 2020 NBA Draft Boards, the same cannot be said about Cockburn. However, this could change soon according Murray.
"If he decides to remain in the 2020 Draft, he would likely draw mid-to-late second round interest or potentially sign as an UDFA (undrafted free agent) following the draft. There are quite a few centers in this year's class that many evaluators have graded in the mid-to-late second round. Neemias Queta (USU), Nick Richards (UK), Omer Yurseven (GTWN), Jon Teske (MICH), and Luka Garza (IOWA) come to mind. Looking ahead to the 2021 NBA Draft, Cockburn will likely compete with N'Faly Dante (ORE), Armando Bacot (UNC), and Osun Osunniyi (SBU) for a selection."
At first glance, Cockburn's competition for selection will be difficult regardless of which draft he chooses to enter. Each big man that he would be competing against in the 2020 draft has the ability to shoot the ball outside of the paint. Additionally, they have all had more than a year of college experience which has led to each having a more polished skill-set. Overall, each of these prospects are more complete players currently. I believe Cockburn should return for his sophomore season and aim to raise his draft stock. Even though the NBA might be transitioning to more small-ball type lineups, a team can always use a player like Cockburn.
"Even with the NBA game changing as it is, centers remain valuable. With his ability to finish at the rim and use his physicality to secure rebounds, I believe that there will eventually be a team that can use him. In my opinion, due to his lack of perimeter offense, Kofi would be best suited in a system where he is the lone big man in the paint. He would also be the beneficiary of a system that utilizes its centers heavily in pick-and-roll. The Atlanta Hawks, Dallas Mavericks, Charlotte Hornets, and Minnesota Timberwolves come to mind."
I am in agreement with Murray that Cockburn would be a strong featured big man in the NBA. There is no denying that he would even be able to compete with the NBA's finest centers in my opinion. But, how much will Cockburn develop in the G-League or coming off the bench in his first few years? If there is any uncertainty regarding this question, then it is in Cockburn's best interest to stay at Illinois for at least another year. Illinois assistant coach, Orlando Antigua, has been largely responsible for Cockburn's development. One more year with him might turn Cockburn into the best big man in the country. With rumors that the 2020 NBA Draft will be delayed to August, the questions surrounding Cockburn's decision will continue to grow. Whatever his decision is, Illinois fans will support Cockburn and his family throughout the process.
For more on Illinois Basketball, follow me on Twitter @asethi03.